The guest journey powered
by AI and machine learning
Elevate your guest journey with AI and ML that deliver powerful results and insights by automatically increasing guest retention, engagement, and lifetime value.
Don't wait for guests to leave to win them back. With churn management, you can identify at-risk guests and send automatic offers instantly.
Our recommendations engine applies machine learning to autonomously suggest upsells and cross-sells as guests checkout.
Automated churn management for guest retention
Out-of-the-box AI
Our artificial intelligence engine analyzes over 600 types of data to predict which guests are likely to churn.
Automated campaign offers
Create campaigns that work with artificial intelligence to automatically target the right guests at the right time.
Identify and retain at-risk guests
With a 97% accuracy rate, you can send automated offers to guests' sliding and be 4x more likely to retain them.
Analyze location performance
Know how each location is performing using the metrics and trends graphs.
Autonomously suggest upsells and cross-sells
Automated, customizable, and frictionless
Create custom rules for specific restaurant promotions or special items alongside the machine learning algorithm to increase basket value!
Powerful results without manual intervention
Our upsell feature analyzes what guests typically purchase together, refreshes every two weeks for seasonal preferences, and avoids replacement recommendations.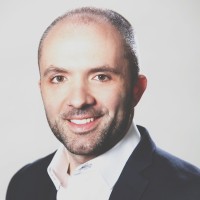 "Simply by turning on the upsell feature we saw an 8.7% take-rate by guests and instantly increased our digital revenue by nearly 4% without having to lift a finger. Now we're at 13.18% of increased digital revenue."
Justin Egan | CMO & Co-founder
Wing It On!