About Us
At Incentivio, our authentic relationships power our growth and foster true collaboration across all our teams. We are passionate about helping our partners build stronger relationships with their guests. That spirit of community starts with our consultative and customized approach to sales, implementation, customer success, and customer support. We want to create connections that matter by working with your brand to develop a solution that fits YOUR experience!
We are the only restaurant digital platform that operates across the web, mobile and in-store channels to help restaurants acquire new customers, drive visits and spending, increase loyalty and engagement, reduce cost and drive incremental revenue!
We accomplish this by combining online ordering and white-label restaurant apps with loyalty, gift cards, machine learning upsells, CDP analytics, a data-driven marketing suite, and guest journey management to give you a powerful system to build relationships with your guests and drive digital revenue.
Hundreds of brands trust our platform
From Florida to Ottawa, restaurant chains across North America use and love our platform!
Increase same-store revenue
The average value of an order through our platform is 20% higher than in-person or phone-in orders, and we've seen as as high as 64%!
Loyalty, your way
Turn guests into regulars and reward them for all of the ways they interact with your brand with customizable loyalty programs across all channels.
Understand your customers like never before
Use in-app surveys, our marketing suite and purchase behavior to learn more about your customers.
Next generation segmentation & targeting
Segment customers by behavioral, demographic, and geographic attributes. We allow you to build your own custom segments and re-use them to power targeted campaigns.
Ultimate flexibility
We integrate with the best point of sale systems and the largest payment processors to ensure we help your restaurant chain become the best it can be!
Fully white labeled
Our apps, websites, and kiosks are fully white labeled so your brand stays front and center while providing a personalized digital guest experience.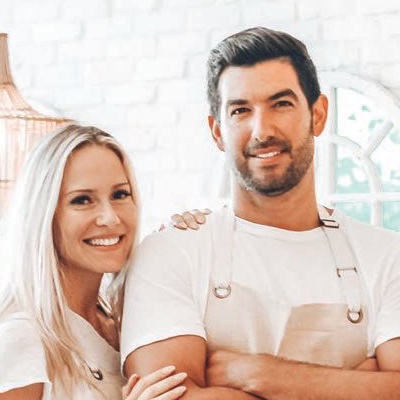 The flexibility with customizing the colors, fonts, and photos to match our branding was extremely important to us. In addition, the ability to add features like saving customer credit cards, loyalty points and delivery address were vital to our apps success, truly optimizing the customer experience. Our regulars love earning free food and skipping the line and we love the opportunity to serve them more frequently.
Omer and Jen Horev
Pura Vida Miami