Free Guides and Tools
Welcome to the Incentivio Resource Hub! You'll find eBooks, guides, and ROI tools designed to help you increase retention and revenue for your restaurant.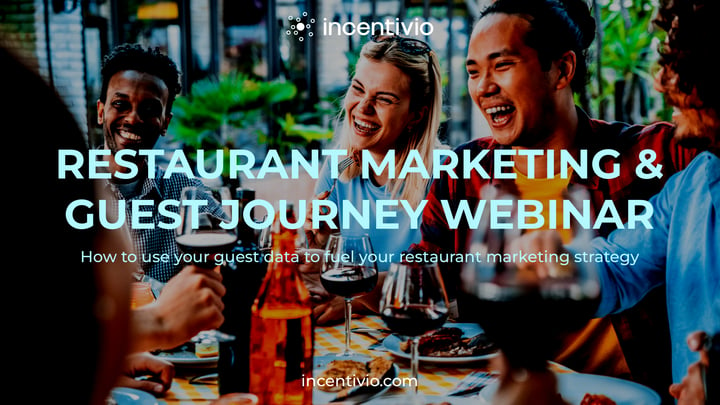 Trending Content
The restaurant world has become increasingly digital. From investments in restaurant tech to consumer expectations for digital dining, the restaurant industry continues to evolve. Now more than ever, knowing your guests and retaining them is crucial to the success of your brand. Your guest data provides valuable insights into the behavior, preferences, and demographics of your customers. By analyzing this data, you can better understand your target audience, identify trends, and make data-driven decisions to improve your overall marketing efforts– resulting in increased revenue and retention!
Join our webinar event on Thursday, March 23, 2023, 1:00 - 2:00 PM EST to learn about restaurant marketing and the guest journey!
With special guests: Justin Egan, VP of Marketing at Craveworthy Brands, and Peter Baghdassarian, Co-owner of Massis Kabob
Read More