Restaurant gift cards & comp cards
for flexible loyalty and payment
Our restaurant gift cards are fully integrated with our entire all-in-one restaurant platform. Guests can use gift cards across mobile, web, and in-store, and create digital wallets for flexible payment options.
Unlimited control, ultimate flexibility, and omnichannel gift cards built for the franchise model.
Create a seamless part of your digital guest experience with fully integrated restaurant gift cards.
Use mobile payments for your brand to create loyal customers and increase revenue– all within a digital wallet!
Built for multi-unit operators and franchises
Fund pooling
Our fund pooling feature allows multi-location restaurant concepts to view a summary of gift card activity by location.
Money movement management
Make periodic transfers between the pool account and individual restaurant location accounts to ensure that restaurant locations are compensated for the gift cards that are used across the restaurants!
Automated ACH
Our intelligent guest engagement software gives you the ability to set up monthly, automated transfers of funds into and out of the gift card pooling account.
Integrated restaurant gift cards
Trigger offers, surveys, and loyalty
Card purchases and loads can be used to trigger restaurant marketing campaigns, surveys, free items, or loyalty bonuses.
Use to pay in restaurant app and online ordering
Guests have the ability to purchase and reload gift cards within your restaurant app, making it easier to pay in-app and via the web.
Automatic refunds when a gift card receipt email bounces
When guests purchase a restaurant gift card and mistype the email address, the gift card amount will automatically be returned if the email receipt never made it into an inbox!
Create a digital wallet experience
Convert physical gift cards into digital gift cards
With just a few clicks, physical gift cards can be turned into digital gift cards through your restaurant app! Guests can now carry their gift cards everywhere they go in a secure location– their phones!
Easily add value and reload digital gift cards
Guests who have an account with your brand can use the restaurant app and online ordering to reload their gift cards instantly.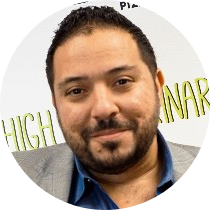 "Incentivio's cutting edge Intelligent Guest Engagement Platform has truly transformed our business. We've tested a number of alternative solutions in the past; Incentivio is far superior. We can compete with the largest brands by investing the money we save on technology into our people, ingredients, and our guests. This resulted in faster franchise growth and amazing unit economics!"
Sammy Aldeeb | CEO
Urban Bricks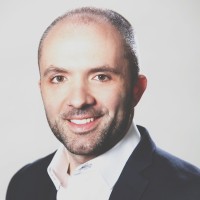 "Incentivio has allowed us to create a digital experience that's both convenient and easy for our fans and simple to manage for our company; our franchisees are often astonished at how much we can offer with this one system. In fact, we've even seen candidates who passed on franchising with us in the past come back and sign franchise agreements with us because we use Incentivio."
Justin Egan | Co-founder & CMO
Wing It On!