Restaurant online ordering system

worthy of your brand
A restaurant online ordering system that is worthy of your restaurant website. Fully customizable with branding and menu images. Allow customers to order delivery, takeout, and curbside pickup directly from your restaurant– commission free.
Say goodbye to unnecessary commission fees and take full control of your profit margins with our restaurant online ordering system.
Allow your guests to order delivery, pickup, or curbside directly from your restaurant with fully-branded web ordering.
Integrate your restaurant's online ordering workflow with your in-store operations and point of sale system.
Commission-free online ordering platform
Maximize profits with zero commission-fees
We understand the importance of every dollar in the restaurant industry. That's why our platform operates on a commission-free model, ensuring that you keep more of your hard-earned revenue. By eliminating third-party fees, you can channel your resources where they matter most - growing your business.
Boost your digital revenue with our restaurant online ordering system
Our cutting-edge online ordering platform empowers you to drive more digital revenue and expand your customer base. With our customizable and user-friendly platform, you can seamlessly integrate online ordering directly into your website, making it convenient for guests to place their orders hassle-free.
Personalize your customer experience and increase engagement
Take advantage of our platform's robust features to enhance customer engagement. Offer enticing sign-up bonuses, exclusive specials, or value-based promotions to entice guests to order directly from your restaurant's online ordering system. By building a direct relationship with your customers, you can strengthen brand loyalty and boost repeat business!
Control your restaurant's online ordering experience
Take control and stay true to your brand
Our comprehensive solution ensures that your restaurant's online ordering experience is a direct reflection of your unique brand. From the distinct colors and logo to menu images down to the smallest details, we provide a fully branded solution that delivers a seamless and memorable ordering experience for your guests. By staying true to your brand's essence, you'll foster customer loyalty and keep them coming back for more.
Tailored online ordering options to s
uit your guests' preferences
Empower your guests with the freedom to order in their preferred way, at their convenience. Our platform allows for easy re-ordering of their favorite items and enables scheduling of orders up to 7 days in advance. Whether it's curbside, in-store pickup, or drive-thru, our flexible online ordering system and restaurant app provide a range of options to cater to your customers' preferences.
Master the delivery experience
Maintain full visibility and control over the delivery process in real-time, all within your native restaurant mobile app or restaurant online order system. With our seamless delivery integrations, you gain access to an on-demand delivery fleet at a flat rate, without any hidden fees. Track delivery statuses and estimated delivery times effortlessly, ensuring a smooth and reliable delivery experience for your customers.
Flexible ordering options
We understand the importance of convenience for your guests. That's why our restaurant app and restaurant online ordering system offer a variety of convenient options to cater to their needs. From curbside pickup to in-store pickup and drive-thru, your customers can choose the option that suits them best, all within the same intuitive platform.
Seamless integrations for effortless operations
Streamline your restaurant operations
Route orders to specific kitchen printers or prep stations and throttle incoming orders based on volume. Effortlessly manage your menu with easy updates to items or prices, automatic unavailability (86) for sold-out items, and control over the day parts in which certain items are available for online orders.
Integration with top point-of-sale systems for smooth management
Our cutting-edge solution integrates directly with many of the leading POS systems in the industry. Streamline your online ordering process and manage multiple restaurant locations with one comprehensive, user-friendly platform. Gain insights, track performance, and make informed decisions to grow your business.
Unrivaled customer support and training
Our dedicated team of experts is available to provide you with ongoing support and training, ensuring you make the most of your restaurant's online ordering system. We're committed to your success and offer personalized assistance to help you thrive in the competitive restaurant landscape.
Take charge of your restaurant's online ordering experience and provide a tailored, convenient, and brand-centric service to your customers. With our comprehensive solution, you can elevate your brand, increase customer satisfaction, and drive repeat business.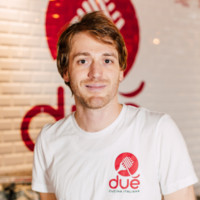 "There are a lot of online ordering tools on the market, but they often provide very narrow solutions that focus exclusively on online ordering. Incentivio is different: rather than being an online ordering tool, it is a complete CRM suite that also includes top-notch online ordering and loyalty capabilities. As a growing brand that heavily invests in technology and operational excellence to provide a superior experience both onpremise and online, Incentivio is a key strategic partner for growth, and we look forward to double-down on this relationship even more as we roll out more locations."
Davide Macchi | Co-founder & CEO
Due' Cucina Italiana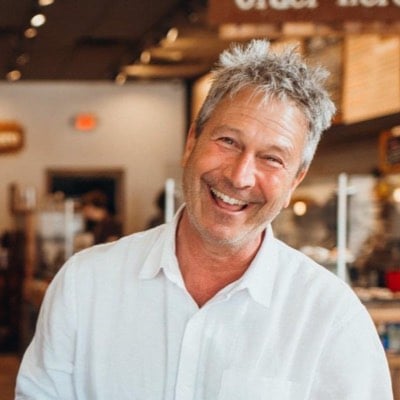 "Incentivio produced a well-designed online ordering system and app for us that compared to their competitors, is intuitive, user-friendly, and adaptable to personalized branding. Incentivio's innovation can be seen through their many advanced technologies such as A.I. capabilities, V2 design, the "I'm here" feature for customers, among others. We are extremely thankful for Incentivio and their resources because they helped catapult us through the global pandemic, leading to a significant portion of our sales."
Richard French | Founder
The Works Café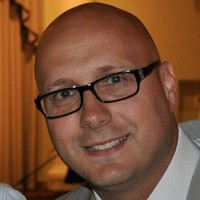 "Total sales are up more than 5% even compared to our pre-COVID revenue due primarily to takeout and delivery sales being through the roof with Incentivio. We also expect them to stay elevated even now that we are fully re-opened in-store. In just a few months since launch, we're continuing to see a relentless pace of innovation from Incentivio – everything from user interface updates to transformative new features that increase revenue and retention for us."
Trevor Sainsbury | VP of Business Intelligence
St. Louis Bar & Grill