Restaurant Marketing
With Data-Driven Automation
Our digital marketing suite offers a variety of tools to help you create

lasting engagement with your guests and attract new customers. With data-driven

automation, you can target the right guests with the right offers at the right time.
Learn more about your guests and collect honest feedback through custom restaurant surveys.
Send messages via push notifications, SMS marketing, or email to create lasting engagement.
Drive Customer Loyalty With Targeted Restaurant Offers
Multiple Discount Types For Ef
fective Restaurant Marketing
Our comprehensive restaurant marketing suite offers a variety of discount types to suit your needs! Whether it's amount-based or percentage-based discounts, you can target them to apply to an entire order, a menu group, or a specific item. These targeted restaurant offers are designed to boost customer loyalty and attract new customers, ensuring your marketing strategies bring in exceptional results.
Boost Engagement With Events-Based Offers
Incentivize desired guest behaviors through our events-based offers. Encourage actions like signing up, posting on social media, or referring friends to maximize customer engagement. With our targeted restaurant offers, you can foster guest loyalty and entice new customers, effectively enhancing your restaurant's online presence and reputation.
Effective Marketing Campaigns and Surveys
Targeted Email Marketing For Restaurants
Reaching out to your loyal guests has never been easier. With our automatic data-driven insights, you can instantly send targeted email marketing messages to the right guests. This ensures that your restaurant marketing campaigns are effective and yield higher engagement rates, ultimately driving customer satisfaction and loyalty.
Location-Based Marketing To Attract Customers
Our location-based marketing feature enables you to send automated messages, enticing offers, and loyalty promotions to app users when they pass by your restaurant. Additionally, you can create reusable surveys and use automated triggers to send them to the right individuals at the perfect moment. By using the power of effective restaurant marketing campaigns and surveys, you can keep your guests engaged while gaining valuable insights into their preferences!
Gain Insights Through Restaurant Surveys
With our marketing campaigns and surveys, you have the opportunity to keep your guests engaged and gain a deeper understanding of their preferences. Our surveys allow you to collect valuable feedback and insights, enabling you to tailor your offerings and improve customer satisfaction through targeted restaurant marketing strategies.
Maximize Reach With Push Notifications and SMS Marketing
Engage Customers With Push Notifications
The power of high engagement rates through push notifications is at your fingertips. As an essential component of our platform for effective restaurant marketing, you can seamlessly copy all your communications to push notifications with just one click, ensuring that your messages are never missed. This direct and instant form of communication keeps you connected with your guests, fostering stronger relationships and driving customer loyalty.
Drive Sales Through SMS Marketing
Craft personalized SMS marketing offers and messages to captivate your audience. Send order notifications, including updates on orders received and completed, through text messaging. With our push notifications and SMS marketing feature, you can maintain a constant connection with your guests, leading to increased sales and revenue growth through effective restaurant marketing strategies.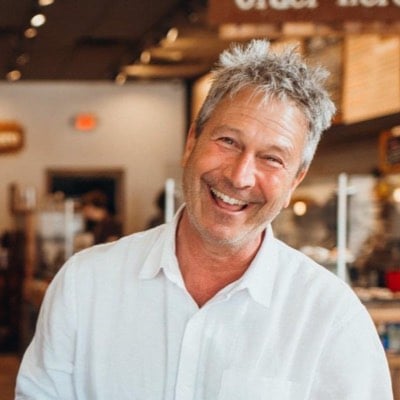 "Incentivio produced a well-designed online ordering system and app for us that compared to their competitors, is intuitive, user-friendly, and adaptable to personalized branding. Incentivio's innovation can be seen through their many advanced technologies such as A.I. capabilities, V2 design, the "I'm here" feature for customers, among others. We are extremely thankful for Incentivio and their resources because they helped catapult us through the global pandemic, leading to a significant portion of our sales."
Richard French | Founder & CEO
The Works Café