Restaurant marketing
with data-driven automation
All the digital restaurant marketing tools you need to create lasting engagement with your guests. Target the right guests with the right offers at the right time with our flexible restaurant marketing suite.
Learn more about your guests and collect honest feedback through custom restaurant surveys.
Send messages via push notifications, SMS marketing, or email to create lasting engagement.
Marketing campaigns and surveys
Email marketing
Reaching your loyal, signed-up guests shouldn't be hard so we've made it incredibly easy! Target the right guests based on our automatic data-driven insights to send email marketing messages instantly.
Location-based marketing
App users receive automated messages, offers, loyalty promotions, and surveys when they walk by your restaurant. Our sophisticated rules engine means you can trigger the right communication at the right time – no more spamming guests or incentivizing guests who were planning on coming in anyway!
Restaurant surveys
Create reusable surveys and use automated triggers to send the survey to the right person at the right time. Want to find out why those guests haven't come back? Send them a survey!
Push notifications and SMS marketing
Push notifications
Push notifications have extremely high engagement rates and they are an integral part of our platform! All communications of the platform can be copied to push notifications with the click of a button and opening a push notification will directly open the app.
SMS marketing
Create customized SMS marketing offers and messages and send order notifications such as orders received and orders completed through text messaging!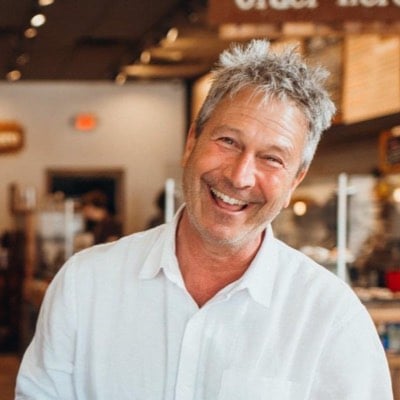 "Incentivio produced a well-designed online ordering system and app for us that compared to their competitors, is intuitive, user-friendly, and adaptable to personalized branding. Incentivio's innovation can be seen through their many advanced technologies such as A.I. capabilities, V2 design, the "I'm here" feature for customers, among others. We are extremely thankful for Incentivio and their resources because they helped catapult us through the global pandemic, leading to a significant portion of our sales."
Richard French | Founder & CEO
The Works Café