Restaurant CDP—
Analytics to Understand Your Guests
You own the guest relationship as well as the data. Our CDP analyzes your guests' accounts on a daily basis and allows you to set up restaurant marketing campaigns that are automatically triggered based on events, thresholds, or actions.
CDP tags can be used to create custom segments– for example, VIP bonuses or employee rewards.
We update our guest accounts on a daily basis and automatically update guest segments so you consistently understand your guests.
Analytics, Segmentation, and Personas
Make Data-Driven Decisions
Measure your restaurant's productivity and efficiency and find ways to improve your operations. Measure success across various touch points!
Marketing Audience Segmentation
Our powerful rules engine allows you to create customizable segments to power your targeted marketing campaigns.
Know Your Guests
Define rule-based segments that are automatically updated daily to maintain the guest relationship.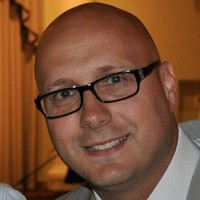 "Total sales are up more than 5% even compared to our pre-COVID revenue due primarily to takeout and delivery sales being through the roof with Incentivio. We also expect them to stay elevated even now that we are fully re-opened in-store."
Trevor Sainsbury | VP of Business Intelligence
St. Louis Bar & Grill